Wyrgast's Library

Region

Swamp of Wyrms

Teleport

Yes

Mailbox

Yest

Storage Box

No information

Ubiquitous Nick

Yes

Buy-Back Merchant

No information

Quests

Yes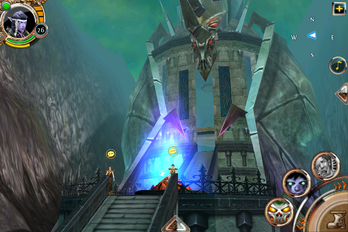 The town is located just south of Arkan's Field in Swam of Wyrms.
A library with a numerous amount of quests.
A teleporter is near by and a number of FishFolk and a Level 31 Fishfolk King.
Quests that can be started here are:
Ad blocker interference detected!
Wikia is a free-to-use site that makes money from advertising. We have a modified experience for viewers using ad blockers

Wikia is not accessible if you've made further modifications. Remove the custom ad blocker rule(s) and the page will load as expected.