Vega Square is the main
PvP
area in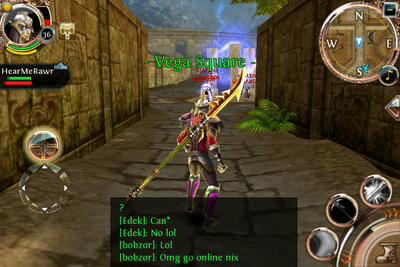 The Whispering Islands
. Players are advised not to enter the area until they are
at least level 30
! PvP killing and graveyard camping is very common in the area so do not linger. Taking a
teleport
rune with you is also advised.

There are many quests to be received in this establishment, including a daily quest.
Quests that can be started in Vega Square are found below. Since this is a PvP area it is a good idea to have a War-Free Brand on you so you can quest attack free.
Before the Front Lines (Daily)
Ad blocker interference detected!
Wikia is a free-to-use site that makes money from advertising. We have a modified experience for viewers using ad blockers

Wikia is not accessible if you've made further modifications. Remove the custom ad blocker rule(s) and the page will load as expected.