Heroes of Order & Chaos
Comments

52
1,023pages on
this wiki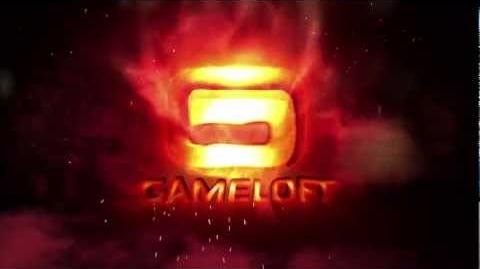 Heroes of Order & Chaos
is a free-to-play Multiplayer-Online-Battle-Arena (MOBA) game set in the
Order & Chaos: Online
universe. The game is released for iOS and Android on November 21, 2012.
Like other MOBA games in the genre, Heroes of Order & Chaos is team-based action-strategy game in which two groups of players attempt destroy the enemy team's base. Each player takes control of a specific hero with their own set of abilities and suggest role in battle. These heroes level up during the battle, opening, ripping, breaking, stabbing, killing, trolling  and empowering their abilities and stats. 
Each base is protected by a series of defensive towers and groups of minions that spawn at regular intervals. Heroes earn gold by last-hitting minions, killing enemy players, and destroying towers. This gold can be used to purchase items that augment their hero's statistics and abilities.
The game includes the ability to play with AI and features a guild system for organized play.
Rather than push their lane, players can also level their character in each battle by killing neutral minions in the jungle.
Bugs and Game Crashes
Edit
The game is relatively stable when playing single-player mode offline.  There have been occurences of server dropouts and inability to connect, but these are issues Gameloft is actively working to resolve.
Heroes of Order & Chaos feature 31 playable characters. Six of these characters are available free of cost to all players on a weekly rotating basis every Thursday.
Characters:
Guardian:
​Mage
Fighter
Support
The game features three maps: One for 3v3 battles and four for 5v5 battles(sometimes the teleporters on top amd bottom lanes arent there), thats why there is four.
Screenshots
Edit