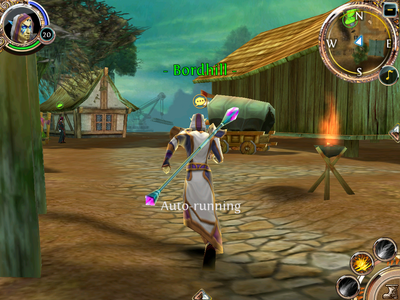 Bordhill

Region

Yes

Yes

Yes

Food Shop?

1

Yes

Many
Bordhill Edit
is likely the first town you will encounter in the Swamp of Wyrms. You can get quests here as early as level 16, however the lowest level monsters in the swamp are level 20. Bordhill has several merchants, a mailbox, and a storage box, as well as a teleporter.
The Market is on the east side of town. There you can find:
Flora, Fisher - Has foods at levels 5, 35, and 45.
Buyback Merchant
Joanne, Armor Seller - has level 21 - 25 armor
Eugene, Charcutier - has healing and mana potions levels minor to level 12. Also has Foods from level 5 - 45.
A Bank
Healoncv - base of windmill
Retunoi - base of windmill
Ubiquitous Nick - base of windmill and by the Market
Lirus - base of windmill
Ventenson - by rope bridge
Erictusio - near rope bridge
Kotur - across from market
Ad blocker interference detected!
Wikia is a free-to-use site that makes money from advertising. We have a modified experience for viewers using ad blockers

Wikia is not accessible if you've made further modifications. Remove the custom ad blocker rule(s) and the page will load as expected.