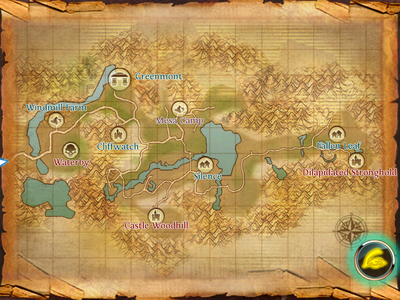 Arcadian Forest is the region where humans and elves begin. It's a large area with several friendly towns and areas, and a few hostile areas marked in red text on the map.
In between the towns you can find monsters of varying levels. Generally the further west you are the higher the level.
Tear Coast is the next region, west of Arcadian Forest, and can be reached on foot.
Notable places
Edit
Friendly
Edit
Monsters
Edit
The monsters are all mostly between level 1 and 13 (with some exceptions). For more information view:
Some quests can be started between towns and below is a description for those quests. The quests starts that are within a town can be found on that town's page.
Main article: Arcadian Forest Quests
Ad blocker interference detected!
Wikia is a free-to-use site that makes money from advertising. We have a modified experience for viewers using ad blockers

Wikia is not accessible if you've made further modifications. Remove the custom ad blocker rule(s) and the page will load as expected.