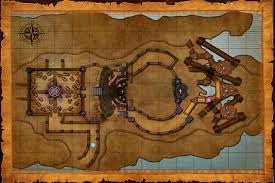 Abyss of Limitless Gears is located at Tar Tableland in Under Realm.
It is for players who have reached levels 56 or above for normal difficulty or level 64 or more if the want to play on Legendary difficulty. The bosses that are located in this dungeon are Ilystin and Mechanical Origin.
Suggested Levels:
Normal: lvl 65+
Legend: 70+

Abyss of Limitless Gears Boss 1: Ilystin
Abyss of Limitless Gears Boss 2: Mechanical Origin
Normal Mode:
Legend:
Ad blocker interference detected!
Wikia is a free-to-use site that makes money from advertising. We have a modified experience for viewers using ad blockers

Wikia is not accessible if you've made further modifications. Remove the custom ad blocker rule(s) and the page will load as expected.